Sunday, October 4th at 4 P.M at Book Passage, 51 Tamal Vista, Corte Madera, CA
Savor a moveable feast of travel stories with the accent on all things French. Mill Valley author Lisa Alpine hosts this effervescent literary afternoon featuring a cadre of très magnifique authors including:
• Erin Byrne is author of Wings: Gifts of Art, Life, and Travel in France(Travelers' Tales, 2016), editor of Vignettes & Postcards From Paris and Vignettes & Postcards From Morocco (Reputation Books, 2016), and writer of The Storykeeper film. Her screenplay, Siesta, is in pre-production in Spain. She is working on the novel, The Red Notebook.
• Kimberley Lovato is a freelance writer and Francophile. Her book, Walnut Wine & Truffle Groves, about the food and people of the Dordogne region of France, received the Gold Lowell Thomas Award in 2012 from the Society of American Travel Writers Foundation and her essays have appeared in many anthologies including The Best Women's Travel Writing.
• Camille Cusumano, a former editor a VIA magazine, is the author Tango,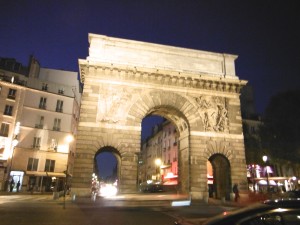 an Argentine Love Story. She has written for numerous publications, and is the editor of four Seal Press anthologies on France, Italy, Mexico, and Greece and author of the novel, The Last Cannoli.
• Maxine Rose Schur's travel essays appear in numerous publications including the Los Angeles Times, San Francisco Chronicle, Christian Science Monitor, National Geographic Explorer, Insight Guides and Salon.com as well as travel literature anthologies. She has twice won the Lowell Thomas Award given by the Society of American Travel Writers for excellence in travel journalism.
• Lisa Alpine is the author of Wild Life: Travel Adventures of a Worldly Woman — Foreword Reviews' INDIEFAB Travel Book of the Year Award and Exotic Life: Travel Tales of an Adventurous Woman— Best Memoir at the 2014 North American Book Awards. Lisa also won Solas Award's silver "Best Travel Story of the Year" for Fish Trader Ray in Travelers' Tales Best Travel Writing.
Lisa Alpine, hostess extraordinaire, once again orchestrated an event both interesting and full of joie de vivre!!